5 Oil Facial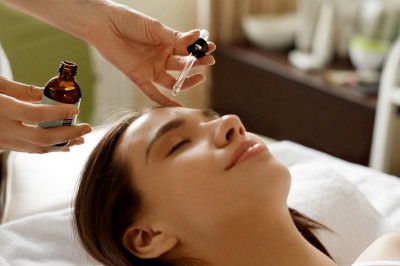 This soothing, relaxing, oil-infused facial not only benefits the skin but also encourages emotional balance and wellbeing.
Using beautifully blended oils the skin is deeply nourished and rejuvenated. Natural facelift techniques are applied to revitalise and improve texture and tone of the skin.
This facial stimulates the circulation by bringing fresh nutrients to the surface while lymphatic drainage will remove toxins and excess fluid. The stimulation of Acupressure Points also helps with skin rejuvenation, pain, anxiety and sinusitis.
Your neck and shoulders are also treated to a stress-reducing massage to release stored tension and pain, while a deeply soothing scalp massage will leave you feeling utterly relaxed.
Some of the benefits of the 5 Oil Facial include:
Improved collagen and elastin production

Improved skin tone

Improved skin texture

Reduced headaches

Reduced effects of stress and anxiety

Improved symptoms of TMJ

Reduced insomnia

Reduced effects of sinusitis
Contact
me to book your 5 Oil Facial.